Dedicated department of FI to identify, develop and ensure the application of the best available technologies and processes to ensure minimal environmental impact in all the hydrocarbon producing chain.
Explore new technologies in order to promote climate action to obtain a sustainable development beyond our industry.
Use of green and environmentally friendly technology to grow reserves and production.
Operate according a best practice manual that incorporates all the identified solutions along with API, ISO and IOGP standards.
"Concept to Consumer" (CtoC) mapping process where all environmental impacts starting at exploration up to final product consumption are recognized and current available solutions identified.
Identification of available environmentally friendly technology solutions. Stablish strategic alliances to develop solutions (R&D).
Identification of solutions being developed.
Develop a specific carbon neutral – offset solution for the industry and final consumers.
Enlarge the scope of solutions to other fields of application to promote climate action.
Search for sustainable industrial applications to secure sustainable development.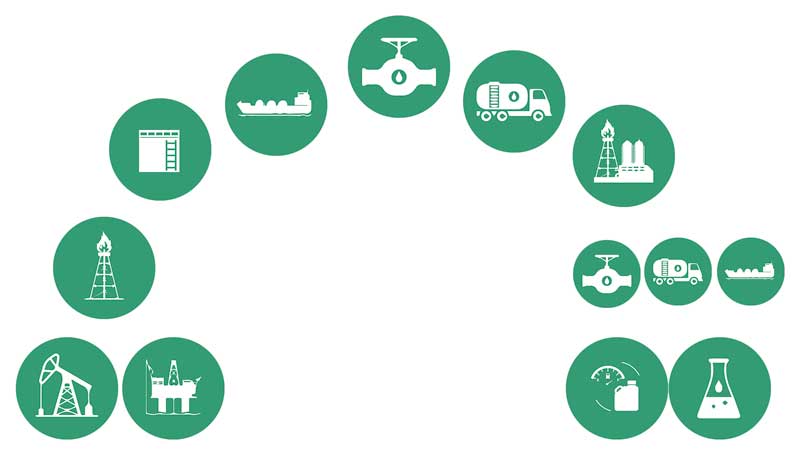 Green Barrel Partners and Alliances
Build a green solutions portfolio through partnerships and alliances. Apply solutions on FI fields and introduce a green management approach to third parties from upstream to downstream.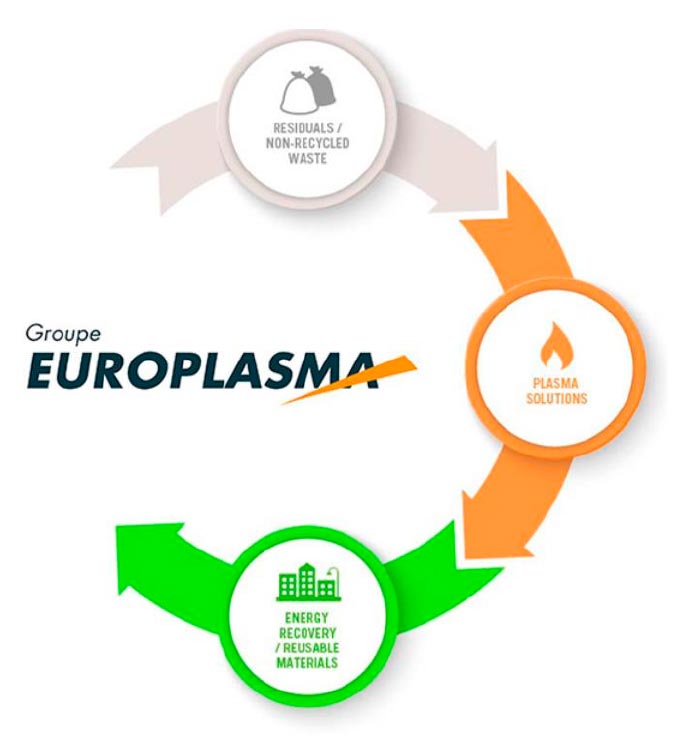 EUROPLASMA aims to reduce the waste impact on the environment and to transform it into energy or recoverable products as a result of developing, constructing and operating numerous applications of its unique and patented technology: THE PLASMA TORCH.
The plasma torch allows high temperatures to be reached without fossil fuel and process different type of residues to produce a combustible gas and an inert slag.
Inorganic compounds are reduced to an amorphous melt that solidifies in a vitreous slag. Trapping heavy metals in a non leachable structure.
Organic compounds are reduced to elemental state and gasified, then cooled to re-associate to form a synthetic fuel gas (SYNGAS), mainly composed of light species, such as H2 and CO.
SYNGAS can be cooled and purified for many applications: syngas for chemicals, gaseous fuels, liquid fuels burned in commercial boilers to produce steam or in heat transfer process and internal combustion engines to produce electrical energy.
Europlasma is a strategic partner and leader in the development of plasma solutions for waste management and reduce GHG emissions.
EUROPLASMA builds and operates electricity-generating plants powered by residual waste and biomass based on the process of gasification improved by plasma technology delivering high energetic efficiency with minimum ecological impact.
EUROPLASMA designs and implements fusion furnaces that are adapted to each project's specific features to process different types of hazardous waste and gases. (Steelmaking, energy production, chemistry, asbestos, etc.).
Turboplasma® is a patented reactor which uses a plasma torch to refine syngas reforming the process gas so that it can be reused into the process to reduce greenhouse gas emissions.
Turboplasma® reactor produces clean gas obtained that can thus be used for the production of electricity through gas engines adding energetic efficiency compared to thermal combustion.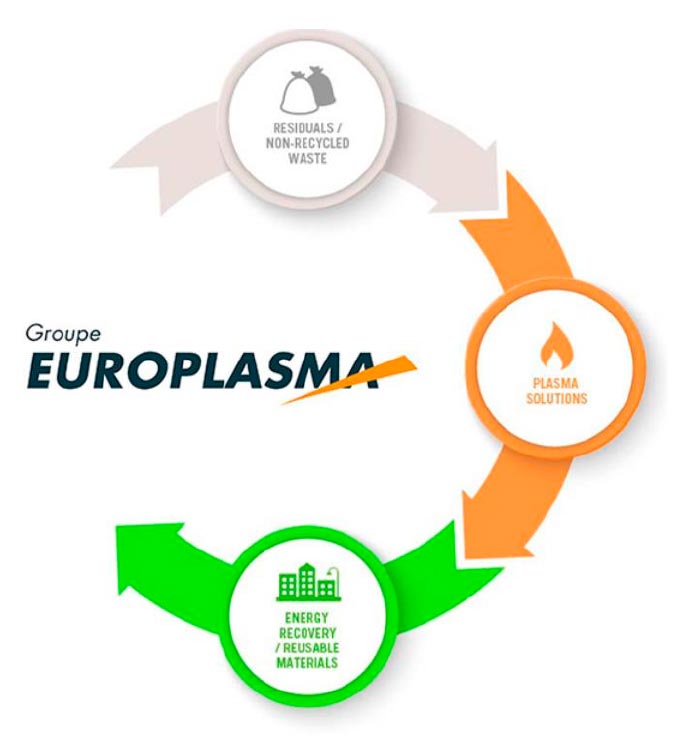 Green Barrel Business plan
Processes and solutions identification
• CtoC flow chart to identify practices and they environmental impact.
• Available or conceptual solutions search and classification.
• Define strategic focus areas.
Consolidation of technological solutions
• Approach to tech holders to study the solutions.
• Establish the strategic alliance and development plan (R&D).
• Evaluation of application on FI operations.
Implementation, Appraise and Capitalization
• Implement technologies in FI assets to reduce environmental impact.
• Market of technological solutions.
• Capital raising for R&D.
• Further search and establishment of strategic alliances.
Aims to build a versatile portfolio to develop the Green Barrel (GB) strategy.
CtoC mapping process to focus on specific areas to define opportunities to reduce the environmental impact or GHG emissions.
Study each technological application under the GB strategy in order to enhance the efficiency of the process.
Close ongoing partnerships and alliances opportunities to proceed with the following stages and market the GB across LATAM.


Produce the Green Barrel in all FI assets to show the industry a new way to operate oil fields.
Market all the technologies across the industry with a special focus in LATAM and create an promote the concept in our core playground.
Continue to seek for technological opportunities with the stablished green profile.
Capitalization through conventional and unconventional financial instruments.
In 2019 US $185 billion were invested to fund environmentally sustainable projects like pollution prevention, clean transportation and new green technologies.(Linklaters in NBC).
FI aims to channel a share of this capital to both implement and R&D the technologies and processes sourced adding value to its portfolio.